Andréa Hawkins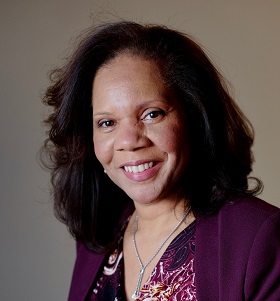 Over the past 20 years Andréa has held executive and leadership roles in the Insurance sector at Aetna, CIGNA, MassMutual, The Hartford, UnitedHealth Group at Optum, Prudential and TIAA-CREF where she was responsible for leading Accounting/Finance, Operations Excellence, Large-Scale IT Programs, transformational culture change, communications and strategic planning activities and teams in the U.S. and abroad. Her focus has always been on helping companies create order from chaos.
Her current position as a Partner at The Clarion Group allows her to use all of her diverse talents helping executives and their teams develop and improve their cultures, co-create business and people strategies. This work includes helping companies get "unstuck" from old paradigms and prepares them for changes brought on by the rapid pace of digital change.
She was twice (2011 and 2017) awarded the Millard H. Pryor award for service to recognize her board service and volunteer work with The Amistad Center for Art and Culture who she has served for 20 years. Andréa served the YWCA Board from 2011-2017 as a member of the Development, Audit, and Executive Committees and chaired the Nominating and Governance committee.
Andréa, along with her husband Doug, is an entrepreneur and Co-Owns Berkins Blend Café, a concept cyber café, in Glastonbury, CT where they live.
Education and Professional Societies
University of Hartford – M.S. Organizational Behavior with a focus on Change Management
Central Connecticut State University – B.S. Business Management
ProSci – Certified Change Leader
FINRA – Registered Representative (Series 7) – Parked
FINRA – Supervisory Principle (Series 24) – Parked
CT Department of Insurance – CT Life and Health Producers License
More about Andrea
Favorite Books: Eat, Pray, Love. I am working to be more mindful and present and this was such an inspiring book which exposed the human spirit in such a real and raw way.
Favorite Hobbies: Cooking, listening to music, dancing, attending Jazz Festivals, visiting tropical locations – Martha's Vineyard is a favorite.
Favorite Quote: The illiterate of the 21st century are not those who cannot read and write, but those who cannot learn, unlearn and relearn – Alvin Toffler
Favorite Word: YOLO – Acronym for You Only Live Once. I love the sentiment and it reminds me the importance of Carpe Diem – Seizing the day!