Endia DeCordova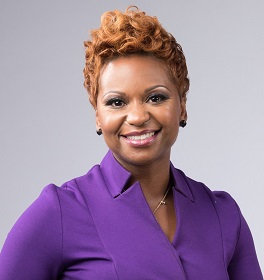 Formerly the Vice President of Advancement at Mitchell College in New London, Conn.,
Ms. DeCordova led the institution's shift to a comprehensive strategic approach to fundraising, which included prospect management, personal and leadership gift solicitation, annual fund, grants and stewardship. Previously, she served as the Assistant Vice President of Development for Georgian Court University in Lakewood, N.J., where she developed a $2.8 million fundraising plan to support the university's strategic priorities. Prior to joining Georgian Court, Ms. DeCordova served as Dean of Institutional Advancement and Community Engagement for Manchester Community College in Manchester, Conn., raising over $14 million for the institution, increasing the Foundation's endowment, and leading the campus through its first-ever comprehensive capital campaign.
Ms. DeCordova, who counsels nonprofits in developing effective fundraising strategies, event management, and marketing and communication, is the recipient of the 2018 100 Women of Color award. She was also named the 2016 Educator of the Year by the West Indian Foundation, Hartford, Conn. Ms. DeCordova is a 2015 Hartford Business Journal 40 under 40 award recipient. She is the former-chair of Connecticut's chapter of the American Council on Education (ACE) Women's Network. She also served as a member of the board of directors for the National Council on Black American Affairs (NCBAA) Northeast Region Board for the American Association of Community Colleges and past-president of the Public Relations Society of America-Connecticut Valley Chapter (PRSA-CVC).
Ms. DeCordova holds a master of business administration degree from the University of Hartford, Barney School of Business and a bachelor of science degree in communications from Morgan State University. She resides in Windsor, Conn. with her 14-year-old son.
Consultant Core Competencies:
• Fund-development & fundraising solutions
o Staff development & coaching
o Donor relationship management and stewardship
o Major gifts solicitation & annual giving program development
• Public relations & marketing communication management
• Board development
• Community engagement & business development
• Special events management