Roosevelt Smith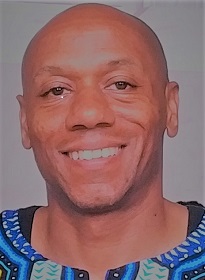 Inspiring – breathing life – into individuals, organizations and movements to be the change they want to see in the world!
Roosevelt Smith is a seasoned consultant, facilitator and administrator with proven success in supporting start-up, transition, and capacity building phases for nonprofit organizations. He has twenty-four years of rich and extensive experience leading organizations and providing consulting services and training to nonprofits in the areas of strategic planning, organizational assessment/development, board governance, retreat facilitation, executive transitions and leadership development. Roosevelt's work has included large, small and volunteer-run nonprofit organizations in a wide array of mission areas such as youth development, housing, human services, human rights/social justice, environmental justice, food justice and arts.
Prior to starting his independent consultant practice Roosevelt served for fifteen years as the Executive Director of two nonprofit youth development organizations in Boston, MA. Combined these organizations were responsible for assisting hundreds of Boston youth to graduate high school, attend college, and with becoming productive citizens.
As a consultant, Roosevelt believes in partnership, meeting people and organizations where they are and facilitating processes that surface possibilities while leveraging existing strengths. He utilizes a dynamic, interactive facilitation tool-bag that promotes energizing experiences, respects existing wisdom within organizations, promotes consensus being reached and concrete, breakthrough results being achieved.
Roosevelt attended New York University as a Martin Luther King Scholar. He earned Certificates from the Harvard University Executive Education Program, the Association for Fundraising Professionals (Boston Chapter) and the Boston University, Institute for Nonprofit Management and Leadership.