Veronica T. DeLandro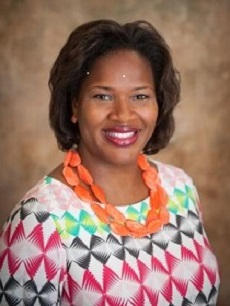 Born and raised in the Midwest, Veronica moved to Connecticut eighteen years ago to begin her career with ESPN. After working at ESPN for six years, her passion for mentoring and helping students get into college led to a career in the nonprofit arena. Veronica joined the Governor's Prevention Partnership (GPP) in 2005 to spearhead the Connecticut Mentoring Partnership's Urban Mentoring Initiative. During this time she provided technical assistance, leadership, resources, support and training to hundreds of schools, communities and business mentoring programs in seven communities in Connecticut (Hartford, Waterbury, Norwich, Bridgeport, New Haven, Willimantic and New Britain). After leaving GPP, Veronica went on to grow a regional office of a national college access and success program. During her time as Executive Director for College Summit, Veronica was responsible for the growth, sustainability, fundraising initiatives and program implementation for the Connecticut Region. After College Summit, Veronica transitioned to the Aurora Women and Girls Foundation where she provided dynamic vision and strategic leadership as a capacity builder to position Aurora as a thought leader, community partner, cultivator of philanthropists, and convener for positive change in the lives of women and girls. She currently works as an Independent Consultant and Coach with Thought Partners Consulting where she provides leadership coaching, organizational development, team development, and training to nonprofit organizations and boards.
An active community volunteer and leader, Veronica is very involved in a number of organizations. She is the founding member of the Hartford Foundation for Public Giving's Black Giving Circle, a general member of the New Britain Branch of the NAACP, member of the Connecticut Chapter of the National Hampton Alumni Association and Technology Chair for the Greater Hartford Chapter of The Links, Incorporated. She has served on several boards including the Hartford Area Habitat for Humanity and John E. Rogers African American Cultural Center. She is the immediate past President of the Hartford Alumnae Chapter of Delta Sigma Theta Sorority, Inc. and in 2016 Veronica was one of 22 women nationally selected to be a part of her sorority's Inaugural Fellows Leadership Program. Veronica was selected by Connecticut Magazine as one of the "40 under 40" rising leaders in 2012. Veronica was recently recognized and honored for her work around diversity, equity, inclusion, philanthropy and community leadership at the 2017 MIP (Minority Inclusion Project) Honors.
In 2017 Veronica took a leap of faith and ran her first political campaign as she challenged an incumbent for a City Council seat in a conservative district. Even though she lost by 167 votes, it did not deter her from staying involved in local politics. A week after the local election, Veronica was appointed Clerk of Committees by the Common Council of New Britain. She is the first woman and African American to be appointed to this position. Veronica continued her involvement in local politics by petitioning to represent her voting district through the local Democratic Town Committee. In February 2018 Veronica was selected to participate in an inaugural political leadership training program at Emerge Connecticut.
Veronica earned her Bachelor's degree with honors in Mass Media Arts with a concentration in Broadcast Journalism from Hampton University in Hampton, VA., and her Master's in Public Administration with a concentration in Nonprofit Management from the University of Connecticut. Veronica is married with two children and is a member of Faith Congregational Church. In her spare time she enjoys traveling, volunteering and helping to make a difference in the lives of young people.