Minority Inclusion Project's Board of Directors represents a cross-section of our communities and has a passion for our organization and those we serve. Our board works hard to ensure sustainability of the organization and is dually committed to diversity and inclusion in theory and in practice.  In line with our core values, MIP's board members are diverse professionals at different career levels with varied backgrounds. 
Officers & Directors
Sean Campbell, Board President
Sean is the Director of Programs at Christian Community Action.  Sean is a senior-level executive, passionate about contributing to programs that enhance the lives children and families. An inspiring and motivational leader, Sean possesses first-rate interpersonal skills and the ability and drive to cultivate organizational vision. He has over 14 years of experience in leading the development and growth of children services programs, with a proven record of pushing performance improvement through ensuring that clear objectives and expectations are communicated and maintained. Sean also has an extensive background in managing and monitoring program budgets within non-profit environments, as well as designing procedures to control expenses and increase public and private funding. Sean has proudly served on MIP's Board since 2015.  
---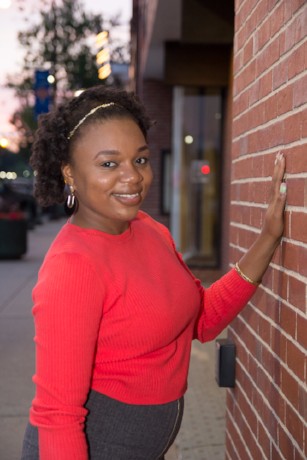 Esther Jean-Marie, Board Secretary
Esther  is a devoted non-profiteer who has served on MIP's board since 2015. In addition to her volunteer role at MIP, she serves as the WIOA Youth Liaison for KRA Corporation where she provides workforce readiness services for disconnected and disengaged youth across Hartford.  Esther's prior work includes coordinating youth programs for the Connecticut Association for Human Services and she served for three years as the President of the Stratford BuildOn program.  She is currently pursuing her Master's Degree in Nonprofit Management and Philanthropy at Bay Path University and is a proud Alum of the University of Hartford where she received a B.A. in International Studies with a Minor in Sociology. 
Esther was drawn to work with MIP because of her passion for social justice, racial justice, and an interest in the connection between nonprofit program delivery and policy work. An Alum of the AmeriCorps VISTA program, Esther "wants to see more people of color in positions of leadership and serving the needs of their communities."  When not working for one of her various causes, Esther loves to spend time with her family and friends and travel as much as she can.
---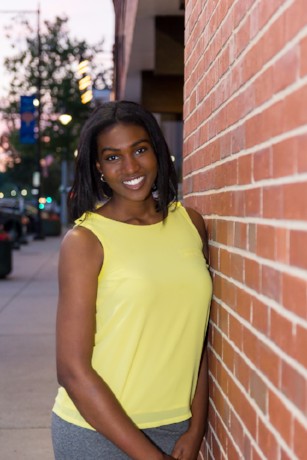 Nicole Walton, Board Treasurer
Nicole is a Hartford, CT native who has served on MIP's board since 2015. She is class of 2014 graduate of The University of Hartford. During her time as a student, she was on the executive board of a major campus multicultural organization for three years, and is a past Model United Nations secretary. Currently, Nicole works as a Research Intern at Bay State Hospital in Springfield, MA. Nicole has a unique passion for public health and epidemiology, health economics, and cultural competence. 
---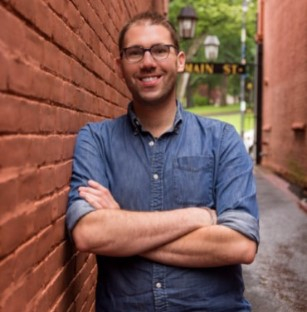 Jason Fredlund, Board Member
Jason has been a Program Director with The Discovery Center, since 2012. He is also a trainer with the Anti-Defamation League's World of Difference Institute, founding member of Hartford Action, and co-founder of Showing Up for Racial Justice CT. His background in public, private and experiential education informs his approach to educational equity and productive dialogue. Jason passionately believes that the world can be a more fair place and is committed to education and raising awareness while empowering people to collectively work for freedom and justice. He is dedicated to the personal process of examining identity, challenging bias, understanding systems of oppression and creating opportunities to share power and privilege while inviting participants into a similar process of transformation and change.
---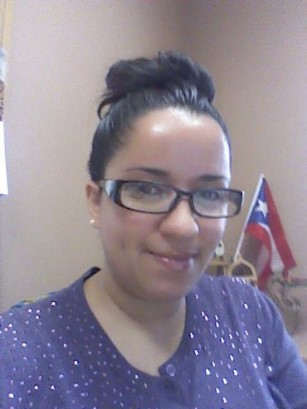 Maybeth Morales-Davis, Board Member
Maybeth is the Director of Development and Public Relations for Neighborhood Housing Services of Waterbury. A highly organized and results-driven professional helping to change lives, Maybeth has a proven ability in building relationships, raising funds and event planning. With more than 12 years of experience in the non-profit sector, Maybeth has made "giving back" her professional career goal and lives up to it daily.
Maybeth is responsible for planning, organizing, and directing all of NHSW's fundraising and development efforts including, the major gifts program, annual fund, planned giving, special events and capital campaigns. Maybeth works closely with the Executive Director and the Board of Directors in all development and fundraising endeavors. Maybeth is also responsible for all public relations efforts which include: nurturing a strong industry network, increasing awareness and developing an enviable corporate image by developing and executing effective communication and media relations programs.
Maybeth resides in Waterbury with her husband and 2 young sons. She is also a board member of the Hispanic Coalition of Greater Waterbury. In her spare time Maybeth enjoys museums, the theatre, traveling, salsa dancing and quality time with her family.
---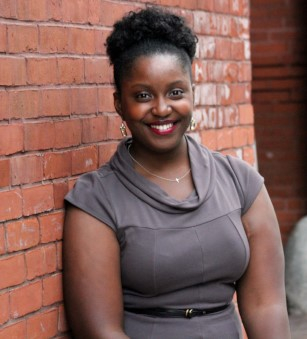 Jaleith Gary, Board Member
After graduating from Colgate University (Music, 2009), Jaleith worked in fundraising, client relations and investment management capacities at a small private equity firm for three years. She transitioned to the nonprofit sector, in a worthwhile effort to further align her personal passions for community development and serving those in need, by taking a position with Urban Alliance (UA) in 2012. Jaleith currently serves as the Director of Philanthropy at UA, an organization that provides leadership and support to coordinate, enhance and expand the efforts of churches and ministry organizations working to address needs (health, basic needs, children/youth) and create lasting change in our local communities.
---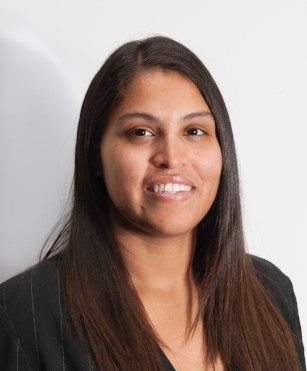 Maria Cruz, Board Member
Maria has served on the board of Minority Inclusion Project since 2017 and has volunteered with the organization since 2015.  She is a native of Brooklyn, NY and currently resides in Hartford, CT with her children.  Maria brings a combination of academic, life, and professional experience that make her an asset to MIP's board.  As a member of the community, she helps to keep the organization grounded, inclusive, and current in our work.  Maria has a Masters in Public Administration from the University of Connecticut.