Minority Inclusion Project has a dedicated and compassionate team of talented individuals who each bring a unique set of expertise and experience to the organization. Though everyone serves a different role, each person is committed to helping advance our mission to create pathways to leadership for people of color in the nonprofit sector.  Meet the Team...
Leadership Team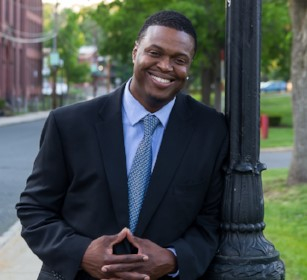 Jamal Jimerson, Executive Director
Jamal Jimerson is the Founder/Executive Director of Minority Inclusion Project Inc. He has worked for over 15 years in public service across Connecticut.  Jamal started his career as an AmeriCorps ambassador while in college and spent the first five years of his post-graduate career working in public, charter, and independent schools.  Driven by a desire to mobilize youth, families, and communities of color, Jamal was mentored into leadership for community-based nonprofit organizations across Connecticut, including Bridgeport, New Haven, and Hartford. READ MORE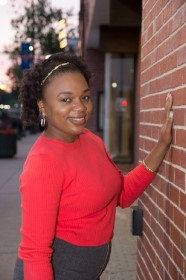 Esther Jean-Marie, Director of Operations
Esther Jean-Marie is a co-founder of MIP and faithfully served on MIP's board from 2015 - 2017.  Prior to serving as the Director of Operations, Esther led MIP's fundraising and development efforts as our first Director of Philanthropy. Esther has provided workforce readiness services for disconnected and disengaged youth across Hartford, coordinated youth programs for the Connecticut Association for Human Services, and served for three years as the President of the Stratford BuildOn program.  She is currently pursuing her Master's Degree in Nonprofit Management and Philanthropy at Bay Path University and is a proud Alum of the University of Hartford where she received a B.A. in International Studies with a Minor in Sociology.
---
Operations Team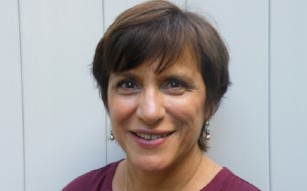 Karen Adamson, Board Diversity Initiative Program Coordinator
Karen Adamson is an experienced public school educator.  In her 31 year career in education, she held positions as a music teacher, fine arts department leader, assistant principal, and principal at several high performing high schools in the greater Hartford area. She holds a BA and a Masters in Music Education and an Advanced Graduate Certificate  in Educational Leadership, all from the University of Connecticut. In 2011, Karen launched a second career in nonprofit leadership.  Based on her experience with students and families, she committed to a personal mission to help knock down barriers experienced by marginalized populations.  Karen began her nonprofit work in development positions at the Rockville Public Library and the Connecticut Association for Human Services. She went on to be the Vice President of Community Engagement at the Access Community Action Agency in Willimantic.  In 2016, she was appointed Executive Director of Operation Fuel until health issues led to retirement. Karen is excited and grateful for this opportunity to work with Jamal and  the team at MIP. Her journey to understanding and combating racism began 50 years ago at age 10 on the day Dr. King was killed.  She deeply believes that the nonprofit sector will thrive and be strengthened by the inclusion of marginalized voices through honest dialogue and intention action plans. Karen lives in Vernon with her husband Jeff and young adult sons Carlos and Anthony. She is thankful for their support and all they have taught her.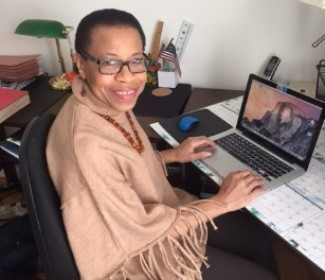 Debra Delane, Donor Relations Coordinator
Debra Delane joined the MIP team for the extraordinary opportunity to help others to be their best and to maximize their potential.  Being such a helper is a role that Debra welcomes and has found to be fulfilling.  Her support to MIP complements her other volunteer work.  In the Hartford community Debra tutors elementary school students in reading and math.  In her local church she is a member of the Health and Wellness ministry to promote good health habits and health care.  Debra is a graduate of Mount Holyoke College, and earned a M.S. in Public Health Administration from the University of North Carolina.  She is currently employed as a business systems analyst in the financial services industry and has earned the Certified Business Analysis Professional (CBAP) designation.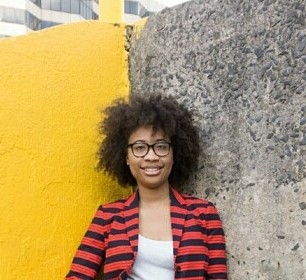 Tyler Fields, Membership & Outreach Coordinator
Tyler Fields joined MIP with the passion to give back to her community through professional development, diversity, and equality. She has given a lot of her time to the community through volunteer work at Hartford Hospital, as well as a Husky Scholar with the University of Connecticut Health Center. Tyler completed her B.A in Economics with a focus in Healthcare Management and Insurance Studies at the University of Connecticut. Tyler is currently preparing to further her education, by earning Master's degrees in both Healthcare Administration and Business Administration.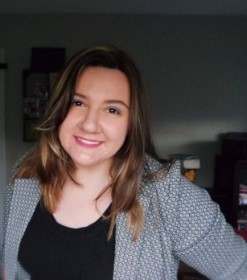 Sarah Sherman, Marketing & Events Coordinator
Sarah Sherman joined MIP's staff for the opportunity to contribute back to her community and advance diversity, equity, and inclusion in both the private and nonprofit sectors.  She has done volunteer work through the state of Connecticut in a range of areas, such as animal rescue, literacy training, and advocacy for the humanities. Sarah is completing her M.A. at Central Connecticut State University in the English literature program. She has served as both the Director of Programming and the President of CCSU's English Graduate Student Association over the past two years, where she succeeded in bringing various events and resources to her fellow students. Her research focuses on intersectional issues inside traditional literature. Sarah completed her B.A. in English literature at the University of Connecticut, where she focused primarily on gender within modern Irish literature.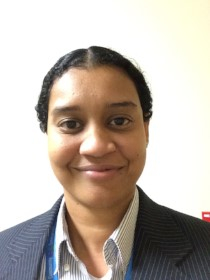 Isbelia Williams, Board Leadership Academy Program Coordinator
Isbelia Williams joined MIP in 2018 as the volunteer Board Leadership Academy Program Coordinator.  She is an experienced developer and manager of nonprofit programs with a career characterized by more than 10 years of progressive and diverse experience in organizational growth and development, human resource management, and process improvement. Isbelia completed her Masters of Business Administration at Nova Southeastern University and a Bachelors of Business Administration at Oakwood University.  
---
Board of Directors
Minority Inclusion Project's Board of Directors represents a cross-section of our communities and has a passion for our organization and those we serve. Our board works hard to ensure sustainability of the organization and is dually committed to diversity and inclusion in theory and in practice.  In line with our core values, MIP's board members are diverse professionals at different career levels with varied backgrounds.
Sean Campbell, Chairperson | Christian Community Action
Maria V. Cruz | City of Hartford
Jason Fredlund | The Discovery Center
Jaleith Gary | Urban Alliance
Karen Hinds | WorkPlace Success
Suri Seymour | WC Graustein Memorial Fund Consultant
Nicole Walton, Treasurer | Baystate Health
Shannon White | Hartford YardGoats