Our Team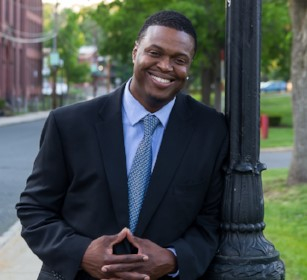 Jamal Jimerson, Executive Director
Jamal Jimerson is the Founder/Executive Director of Minority Inclusion Project Inc. In addition, Jamal is the Founder/Principal of Thought Partners Consulting, a sole proprietorship that works for the public good by guiding nonprofits and agencies of all sizes in organizational development, resource building, board management, and support for diversity and strategic planning.
Jamal has worked for over 15 years in public service across Connecticut.  He started out as an AmeriCorps ambassador while in college and spent the first five years of his post-graduate career working in public, charter, and independent schools.  Driven by a desire to mobilize youth, families, and communities of color, Jamal was mentored into leadership for community-based nonprofit organizations across Connecticut, including Bridgeport, New Haven, and Hartford.
Jamal has given several invited presentations on nonprofit diversity, inclusion, equity, and leadership for regional and national workshops.  He has also served as a guest speaker at colleges and universities in the tristate area, primarily speaking with adult learners and students of color about nonprofit career pathways, community leadership, and social entrepreneurship. Known for an uncanny ability to be "real" in his facilitation, presentation, and interpersonal communication style, Jamal leverages his personal background, professional experiences, and academic credentials as a resource for emerging leaders, professionals of color, and nonprofit organizations in strategic planning, program development, and philanthropy. He actively promotes civic engagement in Connecticut communities by promoting involvement in community organizations and in government, encouraging voting and support for open and effective local and national government. And he offers his deep knowledge of the way nonprofits work as a resource to donors seeking to accomplish their personal social goals through philanthropy.
Jamal is a member of the Connecticut Association for Diversity and Equity Professionals, an Alumnus of AmeriCorps, and an Alumnus of Leadership Greater Hartford's Quest program.  He actively serves on the boards of Five Frogs Inc., The Connecticut Association for Human Services, and the Scribe's Institute. Jamal holds a B.A. in Mass Communications with a minor in Literature & Civilization from the University of Bridgeport, an M.A. in Business Communication with a concentration in Leadership & Influence from Jones International University, and an M.S. in Human Services with a concentration in Management of Nonprofit Agencies from Capella University.
---
Debra Delane, Donor Relations Coodinator
Debra Delane joined the MIP Team for the extraordinary opportunity to help others to be their best and to maximize their potential.  Being such a helper is a role that Debra welcomes and has found to be fulfilling.  Her support to MIP complements her other volunteer work.  In the Hartford community Debra tutors elementary school students in reading and math.  In her local church she is a member of the Health and Wellness ministry to promote good health habits and health care.  As a member of Toastmasters International - an organization whose mission is to empower individuals to become effective communicators and leaders - Debra is a mentor for new club members.  It is her desire to help members of the MIP network maximize their potential through utilization of the talent and leadership skills people of color have to offer to community based organizations.
Debra is a graduate of Mount Holyoke College, and earned a M.S. in Public Health Administration from the University of North Carolina.  She is currently employed as a business systems analyst in the financial services industry and has earned the Certified Business Analysis Professional (CBAP) designation.
---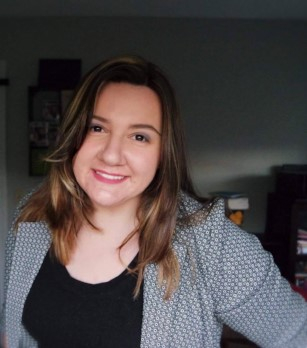 Sarah Sherman, Marketing & Events Director
A young professional, Sarah Sherman joined MIP's staff for the opportunity to contribute back to her community and advance diversity, equity, and inclusion in both the private and nonprofit sectors.  She has done volunteer work through the state of Connecticut in a range of areas, such as animal rescue, literacy training, and advocacy for the humanities. Sarah is completing her M.A. at Central Connecticut State University in the English literature program. She has served as both the Director of Programming and the President of CCSU's English Graduate Student Association over the past two years, where she succeeded in bringing various events and resources to her fellow students. Her research focuses on intersectional issues inside traditional literature. Sarah completed her B.A. in English literature at the University of Connecticut, where she focused primarily on gender within modern Irish literature.