Our Staff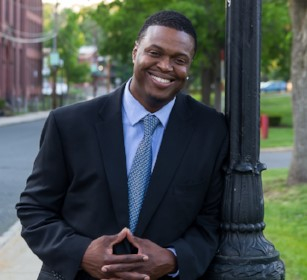 Jamal Jimerson, Executive Director
Jamal Jimerson is the Founder/Executive Director of Minority Inclusion Project Inc. He has worked for over 15 years in public service across Connecticut.  Jamal started his career as an AmeriCorps ambassador while in college and spent the first five years of his post-graduate career working in public, charter, and independent schools.  Driven by a desire to mobilize youth, families, and communities of color, Jamal was mentored into leadership for community-based nonprofit organizations across Connecticut, including Bridgeport, New Haven, and Hartford.
Throughout his career, Jamal has given several invited presentations on nonprofit diversity, inclusion, equity, and leadership for regional and national workshops.  He has also served as a guest speaker at colleges and universities in the tri-state area, primarily speaking with adult learners and students of color about nonprofit career pathways, community leadership, and social entrepreneurship. Known for an uncanny ability to be "real" in his facilitation, presentation, and interpersonal communication style, Jamal leverages his personal background, professional experiences, and academic credentials as a resource for emerging leaders, professionals of color, and nonprofit organizations in strategic planning, program development, and philanthropy. He actively promotes civic engagement in Connecticut communities by promoting involvement in community organizations and in government, encouraging voting and support for open and effective local and national government. And he offers his deep knowledge of the way nonprofits work as a resource to donors seeking to accomplish their personal social goals through philanthropy.
Jamal is a member of the Connecticut Association for Diversity and Equity Professionals, an Alumnus of AmeriCorps, and an Alumnus of Leadership Greater Hartford's Quest program.  He actively serves on the boards of Sustainable CT, The Connecticut Association for Human Services, and Five Frogs. Jamal holds a B.A. in Mass Communications with a minor in Literature & Civilization from the University of Bridgeport, an M.A. in Business Communication with a concentration in Leadership & Influence from Jones International University, and an M.S. in Human Services with a concentration in Management of Nonprofit Agencies from Capella University. Most recently, Jamal was the recipient of the 2017 One Hundred Men of Color award and the 2017 Hartford Business Journal's 40 Under Forty award for his leadership and achievements in the nonprofit sector.  
---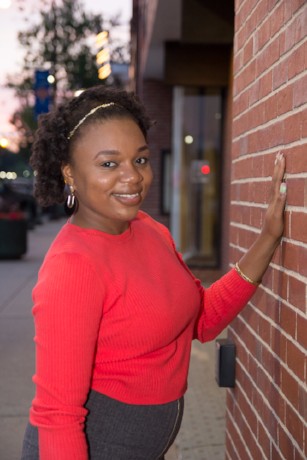 Esther Jean-Marie, Director of Philanthropy
Esther Jean-Marie is a co-founder of MIP and faithfully served on MIP's board from 2015 - 2017.  She has since transitioned from the Board to serve as the Director of Philanthropy for MIP, using her relationship-based fundraising techniques to lead our donor management and development efforts.  Prior to joining MIP's staff, Esther's career included providing workforce readiness services for disconnected and disengaged youth across Hartford, coordinating youth programs for the Connecticut Association for Human Services, and serving for three years as the President of the Stratford BuildOn program.  Esther is currently pursuing her Master's Degree in Nonprofit Management and Philanthropy at Bay Path University and is a proud Alum of the University of Hartford where she received a B.A. in International Studies with a Minor in Sociology. 
Esther was drawn to work with MIP because of her passion for social justice, racial justice, and an interest in the connection between nonprofit program delivery and policy work. An Alum of the AmeriCorps VISTA program and a native of Haiti, Esther aspires "to see more people of color in positions of leadership and serving the needs of their communities."  When not working for one of her various causes, Esther loves to spend time with her family and friends and travel as much as she can.
---
Debra Delane, Donor Relations Coodinator
Debra Delane joined the MIP team for the extraordinary opportunity to help others to be their best and to maximize their potential.  Being such a helper is a role that Debra welcomes and has found to be fulfilling.  Her support to MIP complements her other volunteer work.  In the Hartford community Debra tutors elementary school students in reading and math.  In her local church she is a member of the Health and Wellness ministry to promote good health habits and health care.  As a member of Toastmasters International - an organization whose mission is to empower individuals to become effective communicators and leaders - Debra is a mentor for new club members.  It is her desire to help members of the MIP network maximize their potential through utilization of the talent and leadership skills people of color have to offer to community based organizations.
Debra is a graduate of Mount Holyoke College, and earned a M.S. in Public Health Administration from the University of North Carolina.  She is currently employed as a business systems analyst in the financial services industry and has earned the Certified Business Analysis Professional (CBAP) designation.
---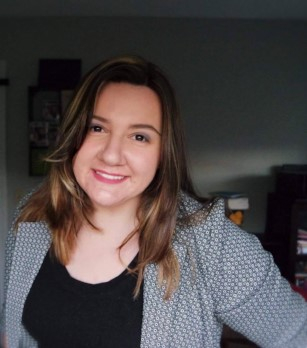 Sarah Sherman, Marketing & Events Director
A young professional, Sarah Sherman joined MIP's staff for the opportunity to contribute back to her community and advance diversity, equity, and inclusion in both the private and nonprofit sectors.  She has done volunteer work through the state of Connecticut in a range of areas, such as animal rescue, literacy training, and advocacy for the humanities. Sarah is completing her M.A. at Central Connecticut State University in the English literature program. She has served as both the Director of Programming and the President of CCSU's English Graduate Student Association over the past two years, where she succeeded in bringing various events and resources to her fellow students. Her research focuses on intersectional issues inside traditional literature. Sarah completed her B.A. in English literature at the University of Connecticut, where she focused primarily on gender within modern Irish literature.
---
Board of Directors
Minority Inclusion Project's Board of Directors represents a cross-section of our communities and has a passion for our organization and those we serve. Our board works hard to ensure sustainability of the organization and is dually committed to diversity and inclusion in theory and in practice.  In line with our core values, MIP's board members are diverse professionals at different career levels with varied backgrounds.
Current Board Members
Sean Campbell, Chair (2016 - Present)
Nicole Walton, Treasurer / Co-Founder (2015 - Present)
Jason Fredlund (2016 - Present)
Jaleith Gary (2017 - Present)
Maria Cruz (2017 - Present)
Past Board Members
James Lamb, Co-Founder (2015 - 2017)
Marie Malette (2016 - 2017)
Sarah Carter, Co-Founder (2015 - 2016)
Emma Mesa-Melendez (2015 - 2016)
Esther Jean-Marie, Co-Founder (2015 - 2017)